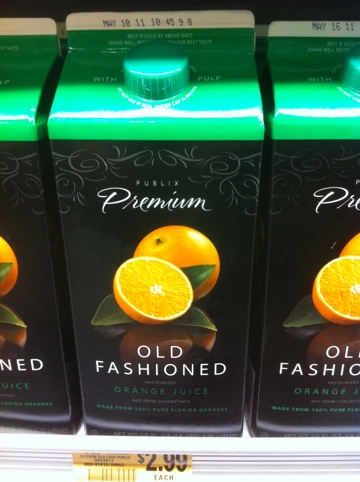 Tonight I spent a fair amount of time juicing oranges from my in-laws' orange tree with a manual juicer. Don't get me wrong; the process yields juice unlike anything found in stores. But as I squeezed citrus fruit tonight, I couldn't help but think how easy it would have been to have purchased the newly packaged premium Publix orange juice.
In fact, just a week or two ago, I had on my grocery list Simply Orange. It's a great juice. Very natural. But on that shopping day, I noticed that Simply Orange used fruit from Brazil. Publix premium OJ, however, was all American. And so I purchased Publix premium OJ.
They've recently begun a redesign of the Publix premium line. Makes it a little easier to buy the products, IMHO. What do you think?